The earliest illustration of Sunfish, presumably Mola mola, from A) Rondelet in 1554 and B) Gesner in 1558. Considering this is from the era of terrible walruses, the fact that they're at all recognizable is pretty amazing.

Johnson, G. & Britz, R. (2005) Leis' Conundrum: Homology of the Clavus of the Ocean Sunfishes. 2. Ontogeny of the Median Fins and Axial Skeleton of Ranzania laevis (Teleostei, Tetraodontiformes, Molidae). Journal of Morphology 266 11–21.
(via scientificillustration)
An Ocean Sunfish (Mola mola) takes advantage of a feeding station comprising different species of Angelfish, Butterflyfish, and Bannerfish, in Crystal Bay, Bali, Indonesia.

(photo: Eunice Khoo)
A bunch of my ex-friends went to Bali and saw this today. I call the feeling I have bio-envy. 
karlayst: Mola by sailroue59  - A baby Ocean Sunfish, Mola mola.
We still don't fully understand the reproductive practices of Mola mola but suggested spawning sites include North Atlantic, South Atlantic, North Pacific, South Pacific, and Indian Oceans (narrows it down, doesn't it?!). 
Females can produce a whopping 300 million eggs at a time, more than any other known vertebrate.The eggs are externally fertilized in the water column. Newly hatched sunfish larvae are only 2.5 mm (0.098 in) long. They grow to become fry, and those which survive grow many millions of times their original size before reaching adult proportions.
Adults, with their enormous size and tough skin have few predators (that include sea lions, orcas and some sharks), but the babies are prone to predation from bluefin tuna and mahi mahi. 
Sunfish fry, with large pectoral fins, a tail fin and body spines uncharacteristic of adult sunfish, resemble miniature pufferfish, their close relatives.Young sunfish school for protection, but this behaviour is abandoned as they grow.
(via eduardo-)
Mola Mola
This beautiful series of paintings all come from an old book about ocean sunfish published online at the National Diet Library of Japan. According to Pink Tentacle, the artist was Kurimoto Tansh. 
[edit] Read more about recent Mola Mola controversy
Fancy some Mola Mola soup?
A few days ago, I witnessed an epic ground breaking turn around of events for the anti-shark fin movement on Facebook.
From an inciendiary status update announcing that "Screw the divers, Shark Fin and Mola Mola products to be available [in Singapore's largest supermarket chain] by Chinese New Year" …
…to that supply company removing it's Facebook page after being flooded with comments…
…to that that Supermarket chain (NTUC FairPrice) denouncing the supply company and announcing it would make no further orders for Shark Fin products!
THIS IS HUGE FOR SINGAPORE - another major supermarket chain, Cold Storage, already denounced shark fin in October last year.
This little controversy has boosted awareness of the anti-shark fin movement at it's busiest time - the run up to Chinese New Year!
Read more & follow the resulting facebook group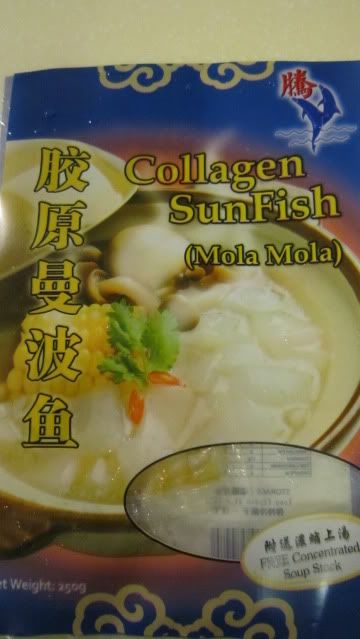 Mola mola!

So first dive out here in Nusa Pernida (Bali) and what do I see… Might as well stop now.

So the Mola mola, or Oceanic Sunfish, is the heaviest bony fish in the world as well as one of the wierdest looking.
 Dear Loser (The Toucan Times),
I tried, really tried, to be happy for you. But I just can't. I hate you. WHY DID YOU GO AND SEE MOLA MOLA WITHOUT ME?  
I'm so mad, I'm coming to Bali on Monday to kick your arse. And for other pre-arranged things too. But also for that arse thing.
Love, Yours Truly,
MAAMB
P.S. I know, that you know, that I didn't try that hard.
<3
 GAR!!! I want this. To. Be. Me.
Promise to self, go to Bali and see me one of these bad boys.
Mola mola or the ocean sunfish  - the heaviest fish in the world, and surprisingly, related to puffer fish!
(via oceanuslove)