Guys, guys, guys! It's seriously exciting in Singapore right now! 
After a seafood supplier's completely unprofessional employee wrote this on their facebook page (read more here): 
"Screw the divers! Shark's fin & Mola Mola will be launched at NTUC Fairprice outlets during CNY 2012!"
Singapore's major supermarket chain denounced them as a supplier AND has pledged to buy no more Shark Fin products!
The whole controversy has thrust the Shark Fin debate into the limelight, and the story has been picked up by several news outlets, including the newspaper in Singapore, The Straits Times! 
The whole thing is snowballing. Another supermarket Carrefour has announced that it will stop selling shark fin products by the end of the year!! 
I cannot tell you how exciting it is to see this change in the making. Two major supermarket chains will stop selling shark fin products, all because of the power of social media. I urge you to join this "revolution".
Because of the publicity, this isn't one of those empty pledges or petitions that you put your name and email and never hear of again. Your support will be heard. This scandal has opened up this debate at a crucial time of year! 
There is a 'cause' on facebook petitioning for a Shark Fin Free Singapore by 2013. Your support would make a huge difference. If successful, we will have eliminated a major demand for shark fins. Singapore would be blazing a trail for other countries like China/Hong Kong to follow. 
There are already more than 2,400 members. It took much much less than that to get shark fin off the shelves of NTUC. Imagine what we could do with global support?
Fancy some Mola Mola soup?
A few days ago, I witnessed an epic ground breaking turn around of events for the anti-shark fin movement on Facebook.
From an inciendiary status update announcing that "Screw the divers, Shark Fin and Mola Mola products to be available [in Singapore's largest supermarket chain] by Chinese New Year" …
…to that supply company removing it's Facebook page after being flooded with comments…
…to that that Supermarket chain (NTUC FairPrice) denouncing the supply company and announcing it would make no further orders for Shark Fin products!
THIS IS HUGE FOR SINGAPORE - another major supermarket chain, Cold Storage, already denounced shark fin in October last year.
This little controversy has boosted awareness of the anti-shark fin movement at it's busiest time - the run up to Chinese New Year!
Read more & follow the resulting facebook group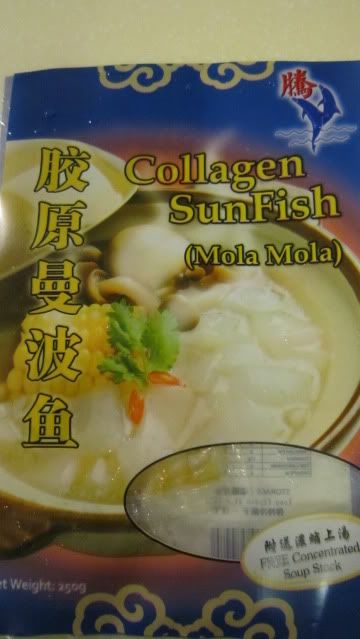 Prominent Singapore-based supermarket chain Cold Storage has joined the WWF Singapore Sustainable Seafood Group and marked its commitment with an announcement that it will stop selling all shark fin and shark products in its 42 outlets across the country.
This is a HUGE step for Singapore where the sharks fin industries flourishes.
Grasshopper found on a night survey we did in a random rainforest patch in Singapore last year.
News that 25 bottlenose dolphins that once roamed free and wild are now facing a life of captivity and sadness as permanent residents of Resorts World - Sentosa, Singapore.

These 25 dolphins were captured in the waters of the Solomon Islands and are now being kept in the Philippines while the new facility at Resorts World Sentosa is being built. Two of them have already tragically died. Ric O'Barry, the marine mammal specialist has also offered his help to rehabilitate and release the dolphins back to the wild, in the Solomon Islands, off Papua New Guinea.

Please sign and share!
 We got them to reconsider the whale shark [though they say it wasn't due to public pressure], why not more?
This morning in my inbox I found an email linking me to a petition to save bottlenose dolphins from a life in captivity.

A pod of 25 dolphins were caught off the Solomon Islands for a luxury resort in Singapore. Resorts World Sentosa.

These are the same guys that wanted to have a live…
 Read the post, join the debate!
Urban Macaque by Richard Cottrell

A long-tailed Macaque watches a city grow. Once a rainforest covered island, the urban sprawl of Singapore has forced wildlife into small and isolated pockets. This has inevitably led to a conflict of interests between humans and our primate cousins.
I'm on my way to the Asian Dive Expo and not even this grumpy Singaporean taxi driver is gonna dampen my bubbly mood!
Instant shark's fin. That's right folks, we live in the modern world, where apex predators are revered and treasured or just reduced to instant.